Tank in Action
Lisa lemmikute hulka

Mängitud: 124109

Tagid: Armee Flash Laskmine Mängud Masinad

Kirjeldus: Sinu ülesandeks on juhtida oma tanki ja hävitada autod, varjatud ained ja sõdurid võitluses erinevad masinad. See mäng sisaldab 24 taset. Kasutage WASD klahvidega kontrollida oma mahutisse. Kasuta hiirt, et eesmärk ja tulistada.

Sarnased:
Kommentaarid
Kommentaarid


Sankoomob

@

2014-01-31 15:50:12

I would like to say I would like to saye2€a6when buying fish, you graeenlized the 1 one inch to 1 one gallon rule, but heres the thing, you need to use the ADULT GROWTH. if your buying a cichlid thats a small fry and you want to keep it as an adult, not changing tanks, you would go to ADULT GROWTH , Africans can be 9inches, so you need 9 gallons for each fish. e2€a6.. when you add decorations, you need to use the 1 one inch to 1 one gallon rule, because it takes up the same volume of water as fi

Like Reply
Mängu kommentaar
Ühinege flashmangud.com lehega ja saage tasuta konto, või logige siss, kui juba olete meie liige.
We support OpenID as well.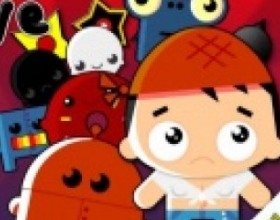 NerveJangla
Juhuslikud mängud « »