Fluxball
Lisa lemmikute hulka

Mängitud: 86763

Tagid: Aktsioon Arkaadid Mängud Simulaatorid Sport Ulme

Kirjeldus: Teil on võita oma vaenlase selline ping-pong mäng! Kasutage ojade vedeliku liikuda palli suunas teie vaenlane. Kõik see vedeliku voolu teeb tõesti ilus vaatamisväärsused ekraanile. Liiguta hiirt, et liikuda oma padi. Kliki ja ootel tulekahju oja vedelikku.

Sarnased:
Kommentaarid
Kommentaarid


Imran

@

2014-02-09 23:25:59

so I have known my bf for 11 years. I was obsessed with him when I met him. He was evtiheyrng I ever wanted for six years. Then I got tired and bored of being in a relationship because I wanted to party and meet friends and meet other guys to see what is out there to prove to myself I found a gem since I was soo young. Then I dated an asshole and ran back to my long time gem so I brought him back into my life. then I ended up meeting a Persian guy that I started dating out of the blue, ofcourse

Like Reply

Deepak

@

2014-02-03 04:14:42

he has never shown me his worst side because he is afaird of losing me but I still get very aggravated by our arguments which happen every week now for months. Although his rude comments and how he ignores me and my calls are what starts the arguments sometimes. I sometimes start the arguments too although not really intentionally. I can just be aggravating at times when I get moody. But I honestly know that this is the only main thing that is currently bothering me, because I cannot picture my

Like Reply
Mängu kommentaar
Ühinege flashmangud.com lehega ja saage tasuta konto, või logige siss, kui juba olete meie liige.
We support OpenID as well.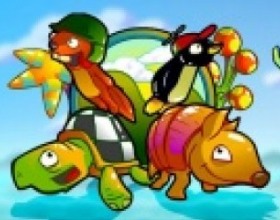 Dillo Hills
Juhuslikud mängud « »