Disorientation
Lisa lemmikute hulka

Mängitud: 101098

Tagid: Arkaadid Mängud Nupukus Simulaatorid Taktika

Kirjeldus: Mängu meeltesegadus on ülevalt-alla mäng, kus eesmärgiks on saada punktist''''punktile''B''ilma enesetapumõtteid. Kõlab lihtne - lihtsalt kasutage nooleklahve. Ainult saak on, et kaamera liigub ringi, ketrus-ja venitades juhuslikult kiirused on phantom pilte asjad üle koht, seal on väga palju Surma terariistu asub umbes ja muusika ei aita väga palju kas.

Sarnased:
Kommentaarid
Kommentaarid


umariailk

@

2014-12-03 13:03:59

Proper 11 months of most do it yourself and as well as malnourishment, The staff coming from the Pueblo was published keep away from 1968 after many talks with its northern border Koreans and an incorrect apology by the us. The staff brought back the place to find a area careful with confrontation but nevertheless, thrilled as a result of ones not dangerous homecoming. Bucher and his awesome chap crewmembers staying processed even exactly to be individuals personalities on a lot us residents,

Like Reply
Mängu kommentaar
Ühinege flashmangud.com lehega ja saage tasuta konto, või logige siss, kui juba olete meie liige.
We support OpenID as well.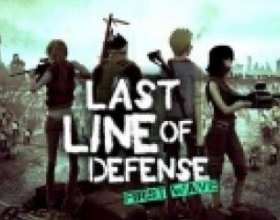 Last Line of Defense
Juhuslikud mängud « »