Demolition City 2
Lisa lemmikute hulka

Mängitud: 132985

Tagid: Arkaadid Flash Mängud Nupukus Puzzles Soovitame Töö

Kirjeldus: Teie eesmärk jälle on reisi ümber maailma ja hävitada hooneid kasutades TNT. Kasutada erinevaid lõhkeaineid ja strateegiliselt hävitada hooneid, põhjustamata liigset kahju ala, kus sa oled. Kasuta hiirt, et määrata dünamiiti.

Sarnased:
Kommentaarid
Kommentaarid


backlink service

@

2011-11-05 19:50:25

Most powerful&cost effective SEO and website traffic service in world get up to 100'000 forum backlinks now! Get incredible web traffic using superb backlink blast available. We are able post your custom message up to 100'000 forums around the web, get insane amount of backlinks and great targeted online web traffic in shortest time. Most affordable and most powerful service for web traffic and backlinks in the world!!!! Your post will be published up to 100000 forums worldwide your websit

Like Reply
Mängu kommentaar
Ühinege flashmangud.com lehega ja saage tasuta konto, või logige siss, kui juba olete meie liige.
We support OpenID as well.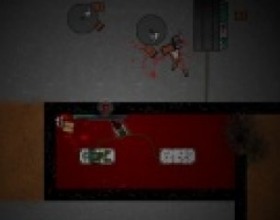 Museum of Science Fiction
Juhuslikud mängud « »