ClickPlay Time 2
Lisa lemmikute hulka

Mängitud: 40637

Tagid: Flash Mängud Nupukus Point and click Puzzles Time

Kirjeldus: As previously in all Clickplay games your task is to solve various puzzles to find and click on the play button. Move objects, solve different tasks and play button will appear for you. Try to do this as fast as possible for a better score.

Sarnased:
Kommentaarid
Kommentaarid


Jaremy

@

2014-01-30 14:32:13

Recommendations would be made and accepted that were to the bienfet of those giving the tips, not those acting on them. Childers for the first time and before having her drain apparatus removed, Nancy ended up once again in the hospital [Florida Hospital Orlando South] for another week.. Surprised it's not Obama or Trayvon.

Like Reply
Mängu kommentaar
Ühinege flashmangud.com lehega ja saage tasuta konto, või logige siss, kui juba olete meie liige.
We support OpenID as well.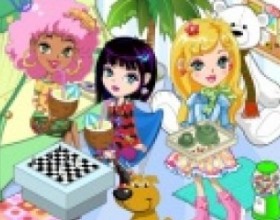 My New Room 2
Juhuslikud mängud « »