City Siege 4: Alien Siege
Lisa lemmikute hulka

Mängitud: 51793

Tagid: Aktsioon Aliens Armee Laskmine Mängud Platformers Soovitame Terrorism Wars

Kirjeldus: This version brings you not just new levels and enemies, but also many extra features to use, like air strikes and other epic attacks. Select your team and send them to fight against alien enemies. Save all hostages. Use earned money to improve your team. Use Mouse and Arrow keys to play this game.

Sarnased:
Kommentaarid
Kommentaarid


Nandlie

@

2014-01-31 07:12:38

Bonjour Monsieur,J'ai trouve9 votre site dans une suggestion de Google Reader. J'ai e9te9 touche9 par ces imeags qui e9voquent de fae7on puissante les e9motions d'un autre temps. Je vous remercie de votre travail. Voici une traduction par Google de mon message :Здравствуйте, КанадаЗдравствуйте, сэр,Я нашел ваш сайт в предложение от Google Reader. Я был тронут образы, которые вызывают сильные эмоции, так в другой раз. Спасибо вам за вашу работу.

Like Reply
Mängu kommentaar
Ühinege flashmangud.com lehega ja saage tasuta konto, või logige siss, kui juba olete meie liige.
We support OpenID as well.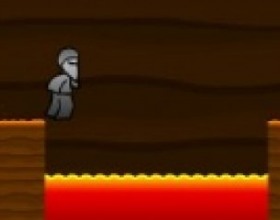 Another Cave Runner
Juhuslikud mängud « »